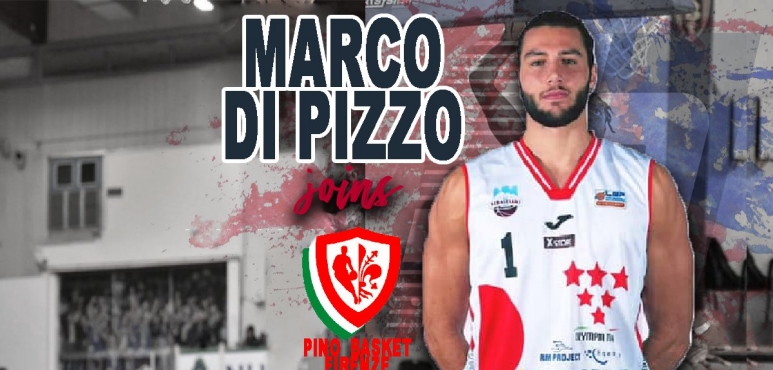 Marco Di Pizzo joins Pino Basket Firenze
Italian Serie B All Food Enic US Pino Basket Firenze has announced the signing of
Marco Di Pizzo
, as the starting center of the Coverciano team for the next season 2021/22. Born in Bagno a Rivoli in 1998, Di Pizzo started playing basketball in Florence, but continued his path in Empoli where he remained for two years. Then he moved to Siena wth MPS and subsequently in Pistoia. And it is Pistoia he lived the maximum experience in Serie A: he made his debut on November 29, 2015 and all totaled 21 appearances. in 2017/18 he joind Omegna where, in addition to winning the Italian Cup, he has been awarded as the best Under 21 in Italy. At the end of the season he returned to Pistoia, again in Serie A, then the recent experience in A2 with Benacquista Latina, interrupted by the pandemic. Finally, the experience at Sebastiani Rieti in Serie B, where he closed the season with an average of 9 points and 6 rebounds per game.
Team President Luca Borsetti commented:
"With Marco Di Pizzo we have secured an excellent player, young but with considerable experience, a Florentine who has played very little in our city. Having him with us allows us to finally have a confidence in the basket, moreover bringing home a talent like Marco is a source of great satisfaction for us ".