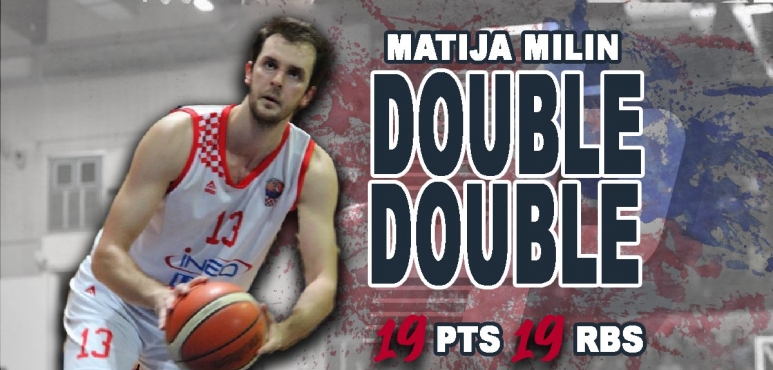 Matija Milin's double double in Bosnia
One of the best players in 25th round's games of Bosnian first division was 25-year old Serbian
Matija Milin
of Capljina. Milin had a very good evening with a double-double of 19 points and 19 rebounds.
In 37 minutes on the floor he has also collected 5 assists and 2 steals for a final evalation index of 40.
It was enough for Capljina to edge slightly higher-ranked Zrinjski HT 82-77. This victory allowed Capljina to move up to 9th position in the standings.
Milin is well-known at Capljina and is a proven leader in his second season with the team.