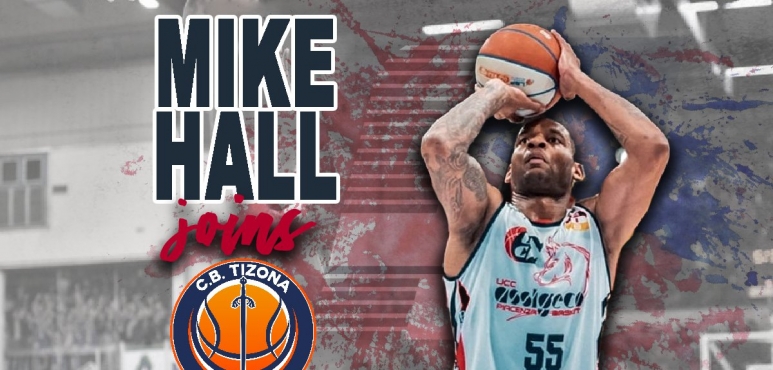 Mike Hall joins Club Baloncesto Tizona Burgos
Spanish LEB Gold team Club Baloncesto Tizona Burgos landed experienced 36-year old American (has also Irish passport) forward Mike Hall. Last season he played for UCC Assigeco Piacenza in the Italian Serie A2. He is a well-known player in Italy as he also played for (Virtus TSB 2012 Cassino, Kleb Basket Ferrara,Tezenis Scaligera, Angelico Biella, Verona and BancaTercas). Hall is a very experienced player. And here thanks to pro basketball he experienced life in seven different countries playing on three different continents. He is familiar with European, Latin American and of course North American leagues. Hall has played previously professionally also in Argentina (Sionista), Greece (Aiolos Trikallon), Israel (Maccabi Ashdod), Spain (La ICL Manresa and Baloncesto Fuenlabrada), Turkey (Erdemir), and Venezuela (Toros).
In 2006 Hall was drafted by Yakama Sun Kings (CBA) in first round (10th overall).
The former George Washington University standout is in his 15th season in pro basketball.
Among other achievements Hall's team won Italian Serie A2 West Regular Season in 2017. He received also Eurobasket.com All-Italian Serie A2 Forward of the Year award between 2017 and 2018.