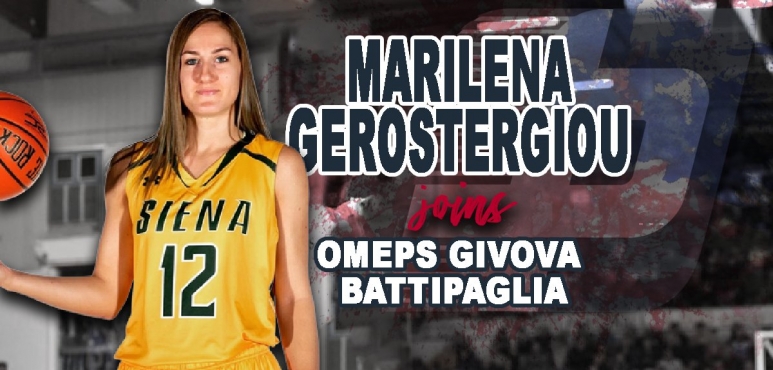 Omeps Givova Battipaglia tabs Marilena Gerostergiou
Italian A2 Omeps Givova Battipaglia decided to reinforce its roster by signing the Greek talent
Marilena Gerostergiou
, a 23-year-old center fresh, who recently started the season in the same championship, with Patti.
In the past, the former Greek national Under 16, U18 and U20 center, played in the NCAA Division I championship wearing the Siena Sains jersey, averaging in 2020- 21 4.9 points and 6 rebounds per game.
Her compatriot, and coach of Omeps Givova Battipaglia, Vasilis Maslarinos, commented:
"Marilena is a wing - pivot, a rookie, who has just completed her studies in the United States. First of all Marilena is a really nice person and, moreover, she is a good player who, I believe, will be able to help us a lot both in defense and in attack and, especially, in rebounds and blocks. Regarding her young age, she is an expert player who will help us raise the level of the team ".