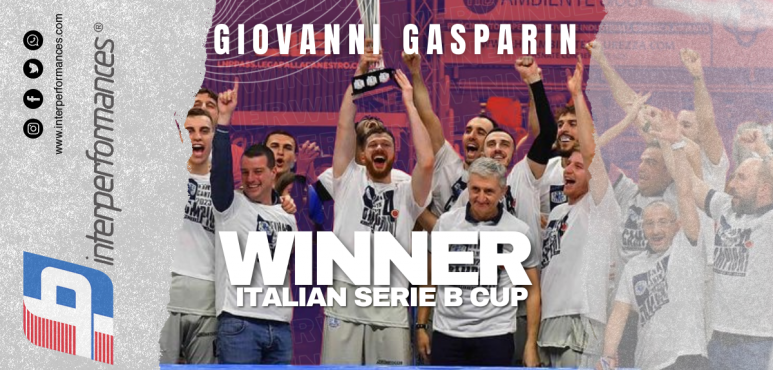 Orzinuovi and Gasparin Make Basketball History in Coppa Italia di Serie B Final
Orzinuovi Basketball team won the first Italian Serie B Cup in its history after a thrilling final against Real Sebastiani Rieti. The game was marked by the outstanding performance of Giovanni Gasparin, who helped his team clinch the victory.
From the very beginning, both teams struggled to find their offensive rhythm, and it was the defenses that prevailed in the first minutes. Orzinuovi managed to take a slim lead thanks to the fast legs of Trapani and the scoring contributions of Gasparin.
However, Rieti remained in the game and the first quarter ended with Orzinuovi leading 20-11.
In the second quarter, Rieti mounted a strong comeback. Still, Orzinuovi responded promptly keeping the gap around six points.
The third quarter started with Gasparin hitting a crucial three-pointer, sparking an excellent team effort that allowed Orzinuovi to control the game's pace. Rieti fought back, but Orzinuovi's suffocating defense stopped every attempt to close the gap.
The final quarter was intense, with both teams struggling to score. Orzinuovi kept a slim lead, and Rieti fought back, but Gasparin and his teammates remained focused, controlling the tempo and securing the victory.
Gasparin was a standout player of the game, finishing with a game-high 16 points, including three crucial three-pointers. His defensive contributions were also crucial, as he played a key role in Orzinuovi's suffocating defense.