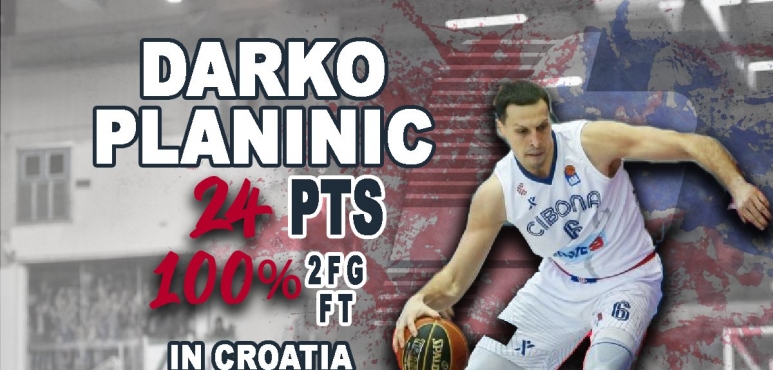 Perfect game for Darko Planinic
Darko Planinic had an amazing performance in the match against Osijek, leading Cibona to victory 91-105. In 24 minutes on the floor, he poured in 24 points, with 9-out of-9 two pointers and 6-out of-6 free throws. He also added three rebounds and 2 assists for a final evaluation index of 24.
Darko is a player with great effectiveness in the paint, who runs well the court. A good screens maker, he's above all a very good defender, thanks to great game situations reading skills and ability to use his body al long arms to stop the opponents inside .