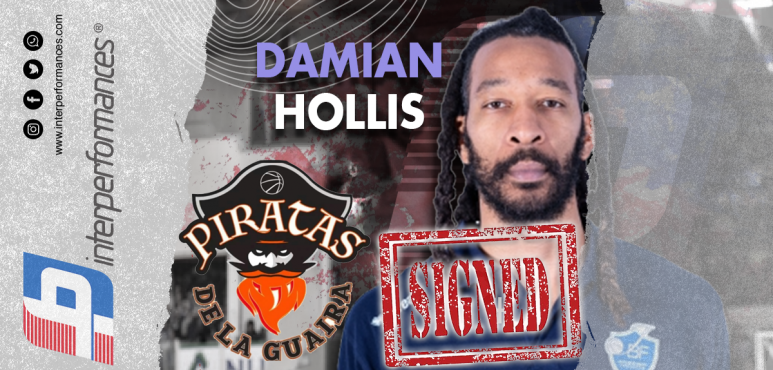 Piratas tab Damian Hollis
Newly promoted Piratas de la Guaira (Venezuelan SPB) inked 33-year-old American (has also Hungarian passport) 203cm forward Damian Hollis. Hollis played most recently at Ristopro Fabriano in Italian Serie A2. In 13 games he recorded very impressive stats: 15.5ppg, 6.6rpg, 1.0apg, and 1.0bpg last season. The last season he played at Agribertocchi Orzinuovi (Serie A2) where in 30 games he averaged 14.8ppg, 6.6rpg, 1.4apg, and 1.1bpg in the 2020-2021 season. He is a very experienced player. Hollis has played also professionally in Greece, Portugal (Benfica), Italy (Varese, Bergamo and RO Eurobasket) and Hungary (Alba). He graduated from George Washington University in 2010 and it will be his 13th season in pro basketball. His game is described as: A very athletic player, he can score inside and from outside the paint. Hollis's very versatile and grabs lots of rebounds at both sides of the court.
We would like to thank Federico Paci for the support in finalizing this agreement.