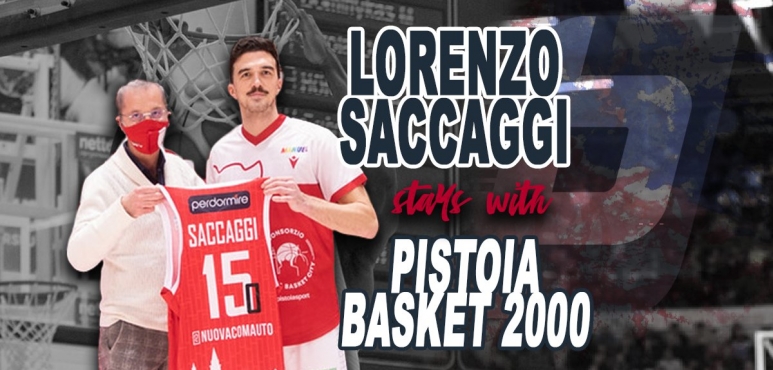 Pistoia Basket 2000 confirms Lorenzo Saccaggi
Pistoia Basket 2000 announced the extension of the contractual agreement with Lorenzo Saccaggi, securing the athlete's sports performances until 30 June 2025
Lorenzo has recently overcome the wall of 150 appearances in the jersey Giorgio Tesi Group.
Pistoia's president Massimo Capecchi commented: :"Saccaggi is a player who is part of the history of our club and we are extremely pleased to be able to build our future on a key player like him". Sporting director Marco Sambugaro added : "Two years ago we strongly wanted to bring Saccaggi back to Pistoia and now we strongly wanted to confirm it. We are talking about an athlete in the prime of his basketball maturity, which guarantees us charisma and leadership as well as top-level technical skills. In addition, as he himself recently stated, he has the red and white shirt glued to him, so it fits perfectly with our idea of ​​creating a core of players with a great sense of belonging"