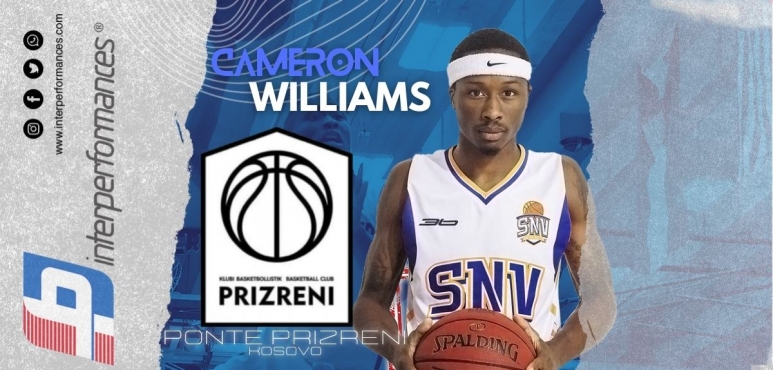 Ponte Prizreni Secures the Signing of Cameron Williams
6.1 American playmaker, Cameron Williams, is the newest player of KB Ponte Prizreni in Kosovan Superliga.
Williams is well-known in Kosovo, as last year he was part of Golden Eagle Ylli, recording 11.2 points, 4.3 rebounds, and 5.9 assists, helping them clinching the Albanian-Kosovo Liga United Cup 2022.. The previous season Williams played for Univ.Surgut in the Russian Superleague 1, where he averaged 11.6 points, 2.6 rebounds, and 1.8 assists in five games. Prior to that, he played for the Eagles in Australia, where he was a key contributor to the team's success.
Throughout his career, Williams has been recognized for his talent and hard work on the court. In 2017, his team made it to the RMAC Tournament Semifinals, and in 2018, he was voted to the All-RMAC 1st Team. He attended Metropolitan State University of Denver until 2018 and is entering his fourth season in professional basketball.