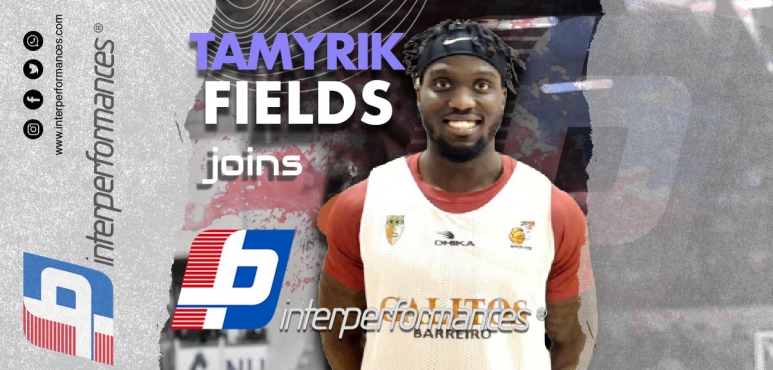 Portuguese Proliga Player of the Year Tamyrik Fields joins Interperformances
6.6 Power Forward Tamyrik Fields joined Interperformances. Tamyrik has been recently named All-Portuguese Proliga Player of the Year -2022, as well as Forward of the Year and Import Player of the Year. He started the season with Clube Atletico Queluz in the Portuguese Proliga, then moved to Galitos-Barreiro, where he averaged 24.9ppg and 11.2rpg.
He can be described as an excellent mid jumper almost to the 3 pts range. Great sideline jumper with fadeaway. Difficult to stop as can also put down the ball on the floor an drive well. Complete offensive player, athletic and dynamic. All Peach Belt 1 st team in 2018. Can play on defence against the the 4 and the 3 spot. He can also play both positions on offence. He is quick enough to play the 3 and strong enough to play the 4 where his low post games moves are of great help.