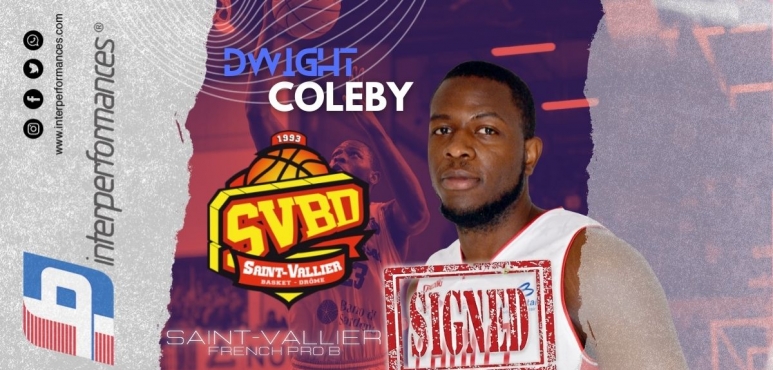 Pro B team Saint-Vallier adds Bahamian center Dwight Coleby to roster
The Saint-Vallier Basket Drà´me (SVBD) basketball team has reinforced its frontcourt with the signing of Bahamian center Dwight Coleby. The 2.06m tall Coleby joins the team from Heroes de Falcons of Venezuela.
Born in the Bahamas, Coleby grew up in the United States and began his college career at Mississippi before transferring to the prestigious University of Kansas and eventually completing his studies at Western Kentucky. In 2018, he signed his first professional contract in Belgium with Liège, where he quickly established himself as a revelation of the season. He then played for Turkish second division team Sigortam.net ITU Basket Istanbul in the 2019-20 season, and in January 2020 joined Italian first division team Sassari, with whom he competed in the Europe Cup. In 2020-21, he returned to Turkey to play for Merkezefendi Belediyesi Denizli Basket and helped the team win the Turkish championship. After a failed trial with Cholet in September 2021, he joined Al Sharjah of the United Arab Emirates, and finished the season with Heroes de Falcons in Venezuela.