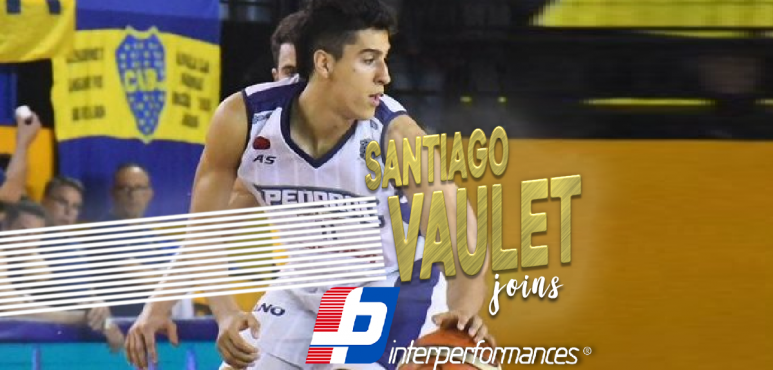 Santiago Vaulet joins Interperformances
Interperformances announces the signing of the Argentinian talent Santiago Vaulet. Last season he played in Argentina for Penarol Mar del Plata, where he averaged 11.4 ppg and 4.3 rpg in the Super 8 Tournament and collected 8.3 ppg and 4.4 rpg in the La Liga championship.
Santiago is a really physical player, as his brother Juan Pablo. He has a good body structure with strong legs and a huge wingspan. Can play really well without the ball. Excellent on the fast break both with or without the ball. Santiago is one of the best Argentinian players to do the Euro Step, which is considered his trademark. He's a strong worker and he keeps improving from the 3 pts range. He is a smart defender, able to defend the 2, the 1 and the 3 pos.