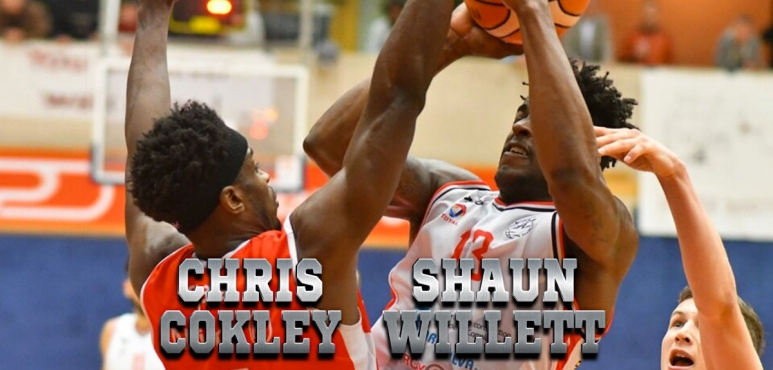 Shaun Willet and Chris Cokley shine in Luxembourg
Two of the best players of the fourth round of the Luxembourg Total League were Shaun Willet and Chris Cokley, both playing in the same game:
American forward
Shaun Willett
of second-ranked Larochette impressed basketball fans with a double-double of 35 points and 18 rebounds. Willett is a newcomer at Larochette and it seems he did not have too much trouble to become one of team's leaders. He belongs to the best scorers in the league with 29.4ppg (#1). He also registered 13.6 boards per game.
Chris Cokley
of Contern (#4). Cokley got into 30-points club by scoring 34 points in the last round. He went also for sixteen rebounds . He was a key player of Contern, leading his team to a 104-96 win against #2 ranked Larochette. Cokley has a very solid season. In 2 games in Luxembourg he scored 28.0ppg.