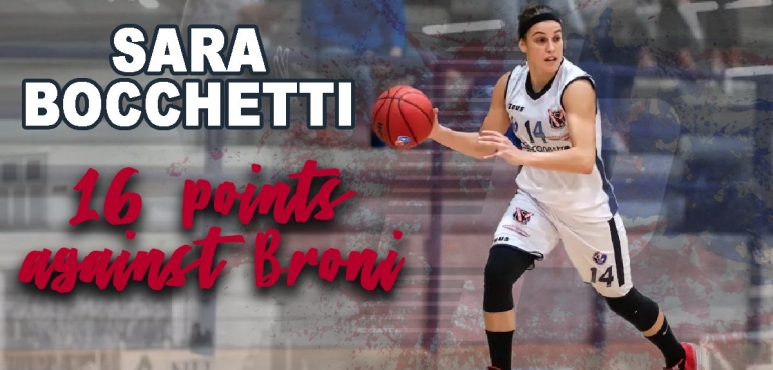 Shooting night for Sara Bocchetti
In the match between Battipaglia and Broni on Sunday night, Italian Sara Bocchetti poured in 16 points (4-out of-5 from behind the three points arc), adding a rebound and an assist in 31 minutes on the floor.
Broni will play against league's leader Venezia at home in the next round. Battipaglia will play against Sesto SG (#5) in Sesto San Giovanni.