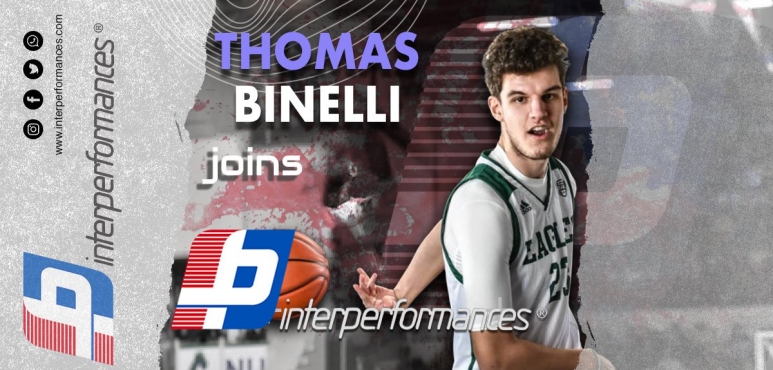 Thomas Binelli joins Interperformances
Italian 6.10 forward Thomas Binelli joined Interperformances. Thomas is a product of Eastern Michigan University, where on his senior year he averaged 3.5ppg and 1.3rpg. Before EMU, he played for Monroe College collecting 12.1ppg, 5.4rpg.1.1apg and 1.3spg for the Mustangs as a sophomore.
Thomas is the son of Augusto "Gus" Binelli the second Italian ever to be picked in the NBA, drafted in the second round, by the Atlanta Hawks in 1986. He played 102 times with the Italian National Team and 17 years for the same club Virtus Bologna (A1).