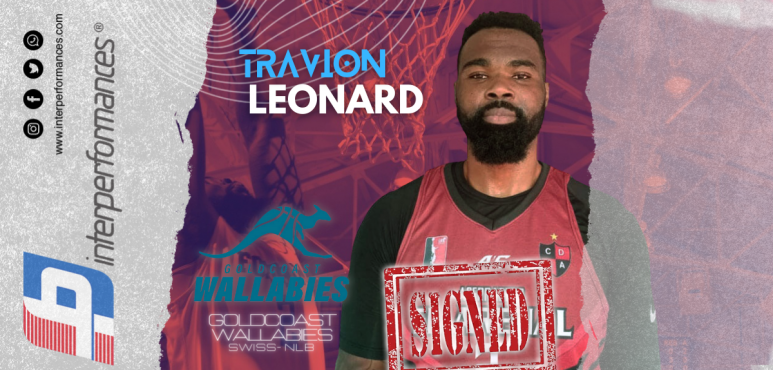 Travion Leonard joins Goldcoast Wallabies
Interperformances is glad to announce the signing of Travion Leonard with the Goldcoast Wallabies in the Swiss NLB. The 6.9'' center is a highly skilled player who can score inside and out, with great hands and a feel for the game. He is a strong rebounder on both ends of the floor, making him an asset to any team.
Leonard's basketball journey started in Durham, NC, where he attended Kestrel Heights High School, where he averaged 11.5 points and 8 rebounds per game. He then moved to Lee Academy in Lee, Maine, where he averaged 18.5 points and 8 rebounds per game.
Leonard played college basketball for Fordham University before transferring to Barry University for two seasons. He was a starting player in his last year at Barry University, averaging 11.4 points and 9.1 rebounds per game, while shooting 58.8% from the field and 46.7% from beyond the arc.
After college, Leonard played for several teams in different countries, including Chile and Uruguay, where he showcased his talent and earned awards and achievements along the way. He was named the Player of the Week twice in the Chilean LNB 2 in 2022 and made the All-Chilean Liga Nacional Third Team in the same year.
Now, Leonard is ready to take his skills to Switzerland and join the Goldcoast Wallabies in the Swiss NLB. His experience playing for different teams in different countries makes him a valuable addition to the team. His scoring ability, rebounding skills, and defensive presence will undoubtedly contribute to the team's success in the league.
Interperformances is excited to see Leonard play for the Goldcoast Wallabies and wishes him all the best for his future endeavors.