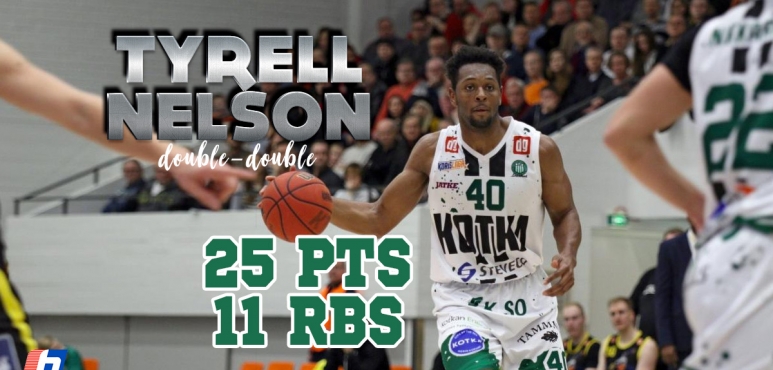 Tyrell Nelson's double-double in Helsinki
Definitely an interesting game the one held in Helsinki last Friday. Fifth ranked KTP-Basket played at the court of 6th ranked Helsinki Seagulls. KTP-Basket defeated Helsinki Seagulls 88-73. It ended at the same time the eight-game winning streak of Helsinki Seagulls. The game was mostly controlled by KTP-Basket. Helsinki Seagulls was better in third quarter 30-14. But it was not enough to take a lead and get a victory that evening.
Worth to mention a great performance of American forward
Tyrell Nelson
who helped to win the game recording a double-double by scoring 25 points and 11 rebounds
KTP-Basket moved-up to fourth place. Loser Helsinki Seagulls keeps the sixth position with 19 games lost. KTP-Basket will face league's second-placed Kauhajoki at home in the next round and it may be the game of the week. Helsinki Seagulls will play against Joensuun Kataja (#5) and it may be a tough game between close rivals.