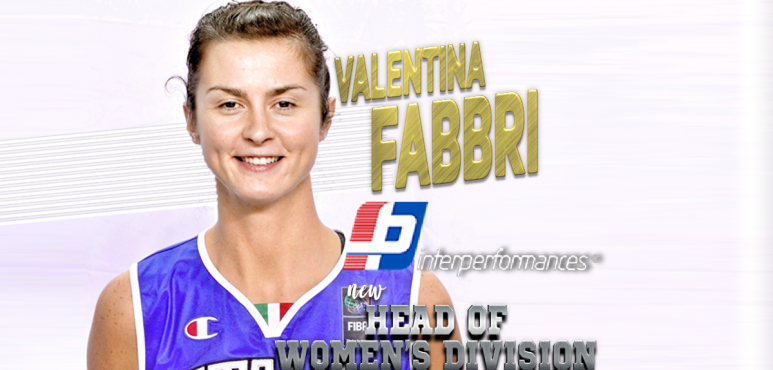 Valentina Fabbri, IP new Head of Women's division!
We're proud to announce a new member of Interperformances family, as the talented Valentina Fabbri joins our agency as Head of Women's division.
Valentina is well known in the basketball field thanks to her successful career as basketball player. She played mostly in the Italian top divisions, first with Cervia, then with Naples where she played internationally in the EuroLeague Women, clinching also the Italian Championship in 2007. Later she joined other important Italian basketball teams such as Como, Chieti, Alghero, Alcamo (helping them to reach the promotion in 2011), Priolo, San Martino. Selargius Vigarano and Ariano Irpino, with an international stint in the Polish top championship, with Lider Pruszkow. 
Valentina also wore for several years the blue jersey of the Italian National Team, first with the U20 team in 2005 at the European U20 Championships, then with the Senior Women's Team for several events, such as the EuroBasket Women qualifications.