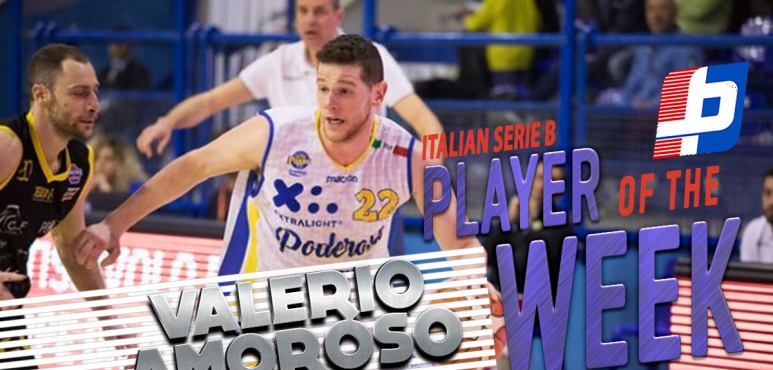 Italian Serie B top player for round 10: Valerio Amoroso
Former international Power forward
Valerio Amoroso
had a very impressive game in the last round for Civitanova, receiving a Interperformances Serie B Player of the Week award for round 10.The 39-year old player had a double-double of 27 points and 17 rebounds, while his team beat Chieti (#6, 5-5) 77-72.
In the team's last game Amoroso had a remarkable 75.0% from 2-point range. He turned to be Civitanova's top player in his first season with the team. Valerio Amoroso has solid league stats. He is in league's top in points (8th best: 17.9ppg) and averages impressive 61.8% FGP.
Civitanova maintains fourth position in B with 7-3 record. Loser Chieti keeps the sixth place with five games lost. Civitanova will face higher ranked Piacentina (#3) in Piacenza in the next round and it may be the game of the week. Chieti will play at home against Ancona and hope to win that game.