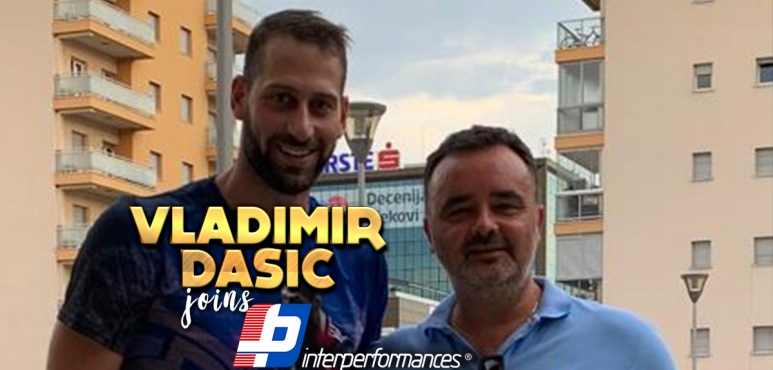 Vladimir Dasic signs with Interperformances
Vladimir Dasic signed with Interperformances (in this picture with Interperformances Regional Representative Bojan Tanjevic).
Vladimir is a A very versatile big man, who can spend time inside and outside with the same effectiveness.Has a huge upside at 3 position, even at NBA level. The Montenegrin player, is an athletic, versatile and skilled power forward, a natural born scorer. He successfully assumed his leading role as a talented, veteran and experienced player.