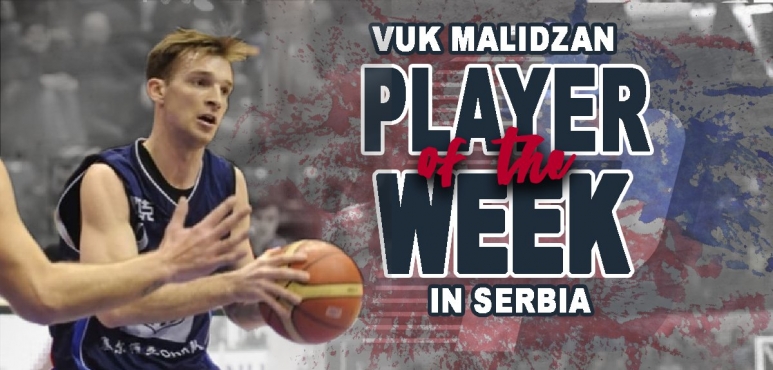 Vuk Malidzan's triple-double lands him Player of the Week award
32-year old point guard Vuk Malidzan had an amazing evening in the last round for KK Dunav and receives a Player of the Week award for Serbian round 31.He recorded a triple-double of 22 points adding also 11 rebounds and 11 assists, while his team edged out Napredak (11-19) 92-90.
In the team's last game Malidzan had a remarkable 58.3% from 2-point range. It's his second year at Dunav SB and it's hard to imagine this team without him. Malidzan has impressive league stats. He is in league's top in assists (6th best: 6.1apg).