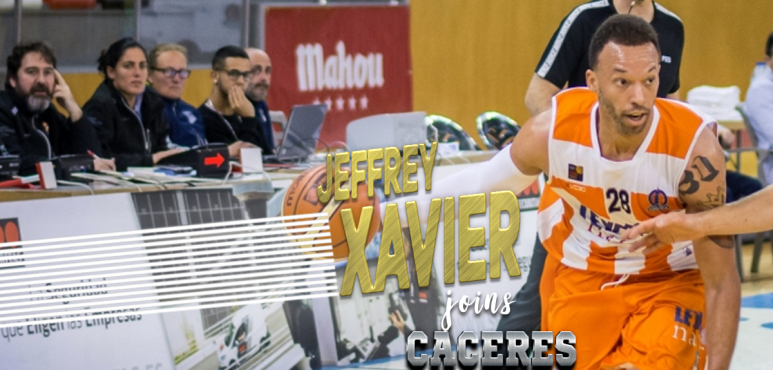 Xavier comes back to Caceres
Caceres Patrimonio de la Humanidad (LEB Gold) strengthened their roster with addition of experienced 34-year old American (has also Cape Verdean passport) point guard Jeffrey Xavier . He is the second import player in the roster as Danish Sylvester Berg signed here earlier.
It is actually Xavier's comeback to Caceres_Basket as he has played here before. He has played for the last two years at Leyma Basquet Coruna in the LEB Gold. In 24 games he recorded 10.8ppg, 3.7rpg, 3.0apg and 1.3spg last season.
Xavier represented Cape Verde at the Afrobasket Championships in Rades (Tunisia) five years ago. His stats at that event were 5 games: Score-2 (19.6ppg), 4.2rpg, Assists-5 (4.0apg), 1.6spg, FGP: 42.9%, 3PT: 36.2%, FT: 78.6%.
Xavier is a very experienced player. He has played also professionally in France (Quimper UJAP), Germany (Bayreuth), Portugal (FC Porto) and Spain (Caceres Basket, Leche Rio Breogan, Burgos and Palencia).
Among many awards Xavier's team won Portuguese Supercup in 2017. He received also Eurobasket.com All-Portuguese League Honorable Mention award back in 2017.
Xavier attended Providence College until 2009 and it will be his twelfth season in pro basketball.