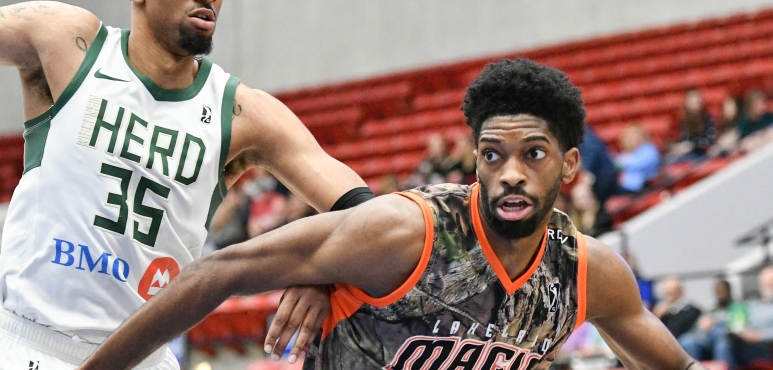 ---
Profile
A crafty forward with the ability to score in the lane with either hand … has a knack for scoring from a variety of angles in traffic.
A solid defensive player with good instincts and active hands … wing span and length allow him to be an excellent weak side defender.
Excels on the offensive glass using his quickness and length to gain extra possessions.
An excellent teammate that is easy to play with … a good screen and roll forward with strong hands and footwork.
---
2008-2009: Philadelphia, PA (Friends Central School)
2009-2010: Philadelphia, PA (Friends Central School)
2010-2011: Philadelphia, PA (Friends Central School): 17.7ppg, 9.7rpg, 1.9bpg
2011-2012: Philadelphia, PA (Friends Central School): 19.9ppg, 10.2rpg, 2.7spg
2012-2013: Duke University (NCAA): 31 games: 4.1ppg, 3.0rpg
2013-2014: Duke University (NCAA, starting five): 35 games: 6.5ppg, 6.9rpg, 1.0apg, FGP: 64.4%, FT: 49.4%
2014-2015: Duke University (NCAA): 38 games: 6.2ppg, 5.8rpg, FGP: 62.8%, FT: 55.4%
2015-2016: Duke University (NCAA): 9 games: 11.4ppg, 10.3rpg, 1.4apg, 1.2bpg, FGP: 68.3%, FT: 55.3%, injured in March16 and was off for the rest of the season
2016-2017: Duke University (NCAA, starting five): 34 games: 11.1ppg, 8.4rpg, 1.5apg, 1.8bpg, FGP: 62.0%, FT: 63.5%
2017 July: NBA Summer League in Las Vegas, NV (Minnesota Timberwolves): 5 games: 2.2ppg, 3.6rpg
2017-2018: Iowa Wolves (NBA G League, starting five): 47 games: 17.8ppg, Reb-1(12.8rpg), 2.5apg, 1.1spg, FGP: 63.1%, 3PT: 11.1%, FT: 72.9%
2018 July: NBA Summer League in Las Vegas, NV (Minnesota Timberwolves): 5 games: 8.6ppg, 12.6rpg, 1.0apg, 1.4bpg, FGP: 45.2%
2018-2019: $77,250: Orlando Magic (NBA): 12 games: 2.3ppg, 1.8rpg, played also at Lakeland Magic (NBA G League, starting five): 36 games: 18.3ppg, 11.1rpg, 3.3apg, FGP: 57.9%, 3PT: 40.0%, FT: 74.2%
2019 July: Orlando Magic (MGM Resorts NBA Summer League in Las Vegas, starting five): 5 games: 16.4ppg, 9.6rpg, 1.0apg, 1.6spg, FGP: 53.8%, FT: 85.7%
2019-2020: $1,529,007: Orlando Magic (NBA): 17 games: 0.9ppg, 1.4rpg, played also at Lakeland Magic (NBA G League): 7 games: 25.9ppg, 12.7rpg, 2.7apg, 1.7bpg, FGP: 65.8%, FT: 62.9%

Awards/Achievements
HS First Team All-Friends League -10, 11, 12
HS Gatorade Boys Basketball Player of the Year for Pennsylvania -11, 12
HS Philadelphia Inquirer All-Southeastern Pennsylvania player of the year -11, 12
HS McDonalds All-American game -12
HS ESPN High School All-American -12
HS USA Today All-USA second team -12
ACC All-Academic Team -13, 14, 15, 16
ACC Regular Season Co-Champion -13
NCAA Elite Eight -13
ACC Tournament Finalist -14
ACC All-Tournament 2nd Team -14, 17
ACC Regular Season Runner-Up -15
ACC Tournament Semifinals -15
NCAA Champion -15
ACC Tournament Winner -17
USA National Team -17-18
USBasket.com All-NBA G League 2nd Team -18
FIBA World Cup 2019 Qualifiers -19: 4 games: 4.8ppg, 4.3rpg
USBasket.com All-NBA G League 3rd Team -19
NBA G League Southeast Division Champion -19, 20
NBA G League Semifinals -19
NBA Southeast Division Champion -19

Highlights
https://www.youtube.com/watch?v=71cw2j9uSMw

---
Games


Delaware BC - Lakeland M. 116-129 Date: March 8, 2020

Jefferson Amile #11
Minutes: 37
Points: 2FG: 11-18 (61.1%) Free Throws: 7-8 (87.5%) Rebounds: 16 Assists: 4 Steals: 2 Ranking: 42.0

BOXSCORE