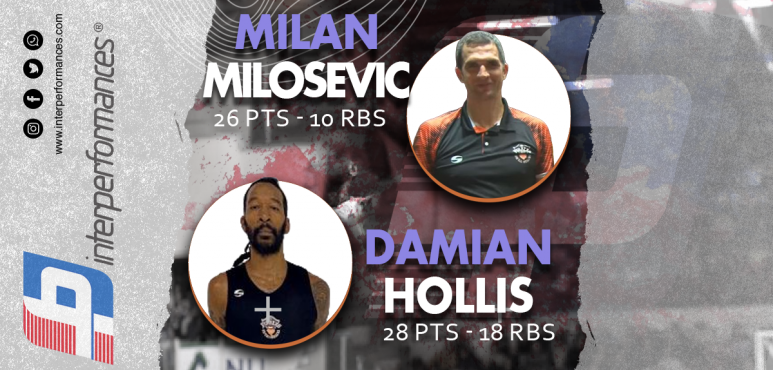 Hollis and Milosevic shine in Venezuela
Experienced Bosnia and Herzegovina Milan Milosevic had a very impressive game in the last round for Piratas and that's him to receive a Player of the Week award for round 30. The 37-year old forward had a double-double of 26 points and ten rebounds, while his team beat Heroes 104-93. Piratas maintains the 3rd position in their group in Venezuelan SPB. In the team's last game Milosevic had a remarkable 62.5% from 2-point range.
The second most remarkable performance in last round's games was another Piratas' star - young American forward Damian Hollis. Hollis impressed basketball fans with a double-double of 28 points and 18 rebounds. Of course Piratas cruised to a 104-93 relatively comfortable win over slightly lower-ranked Heroes. It was definitely game of the week between two contenders to the top position in West-B. Piratas consolidated its place in top 3 of the standings. Hollis is a newcomer at Piratas and it seems he did not have too much trouble to become one of team's leaders. He belongs to the best scorers in the league with 17.3ppg (#8). He also registered 6.5 boards per game.